Fleming Family Page
|
home

Photo Album
My great-great grandparents, Robert and Agnes ( Morton ) Fleming.
(Neither appeared too overjoyed about the whole idea! Ha!)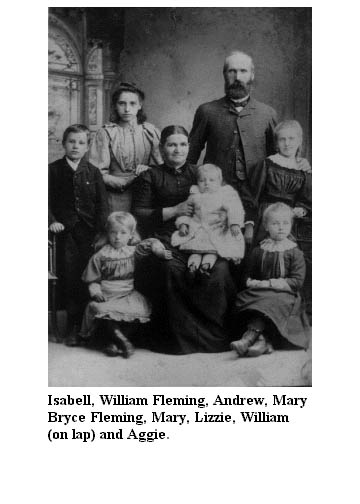 These are my great grandparents. My grandfather is not in the photo, as he had emigrated before pic was taken.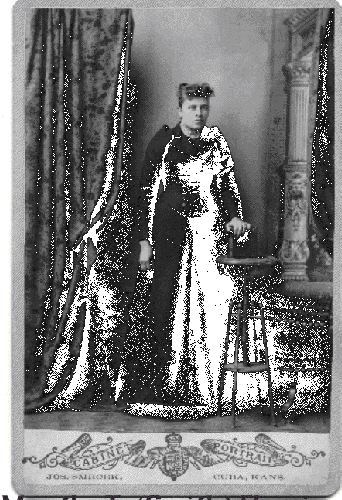 My grandmother, Myrtle T. Smith.
This was taken just before she and my grandfather were married.
I have my grandparent's wedding pic, however, it is about 2ft high & 3ft long, still in the original frame and hand coloured- a little too large to scan. An interesting note, in 1999, it (the wedding pic) was 100 yrs old.
Their Children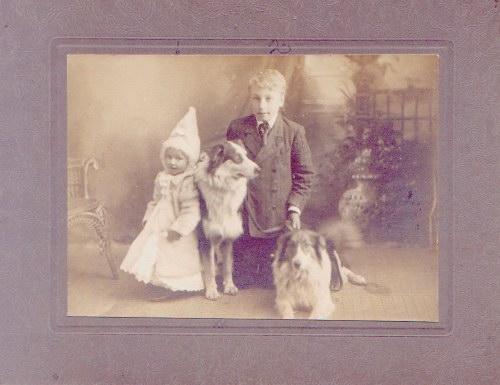 James William (kneeling) and Harold Glen
Along with a couple of grandad's Border collies.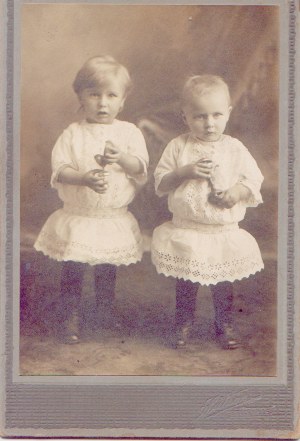 Donald Andrew (my dad) and Mildred Alma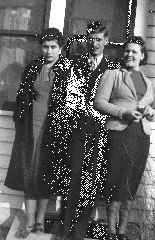 My aunt Mildred, Dad & Mom. (Jenny Agnes Fitzwater)
Just for the record, Mildred & Dad were twins, in case you hadn't figured that out from the baby pic.
Also, I think that was the first & last time my dad wore anything remotely resembling a 'kilt'. LOL!

And their kids!
(oh, where does it end?)
Then--
My brothers-Terry, Jim, Don & me.
(Dad always referred to this photo as "The Jailbirds"-in reference to the striped shirts)
Photo taken in a studio in the Bonham Hotel in Clay Center, KS about 1949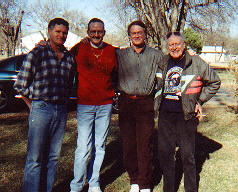 And Now--
In the same order. As you can see, I've gotten shorter, but I'm still the best looking, and the most intelligent.
(I can say that, because this is my site! HA!)
Photo taken in Clay Center, KS in 1999
Thanks to Ned Cherry, another long lost cousin, for the photo of our great grandfather.